What is corporate governance?
As a growing company, your focus has no doubt been on building business and the operational issues that entails. You may also be a company developing new products, so you may have been focused on R&D and getting the product to market.
One of the consequences of growing a business is that you will expand the number of stakeholders in your business . These may be those who invested in your business; from friends and family, to institutions such as banks, investment firms, etc. You may also have granted stock options to valued employees.
With consequences such as these comes the need for transparency and accountability. You can't just run your business in a vacuum or behind closed doors. Your stakeholders seek assurance that appropriate  checks and balances are in place that protect their interests
In short, how well you run your company, what oversight there is and what systems and processes are in place are all matters of Corporate Governance.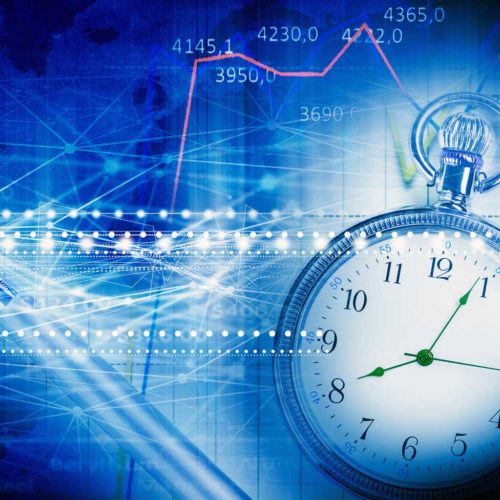 Doesn't corporate governance only apply to listed companies?
Corporate governance isn't a 'law', it's a code of practice set out in the UK Corporate Governance Code. It is applicable to all companies, big or small, and designed to provide guidance on best corporate management and leadership practice and compliance with relevant corporate legislation or reporting regulations. Listed companies with extensive shareholder reporting requirements, enact the principles embedded in the code of practice.
However, no matter what size your business is, ensuring your business operates in a transparent manner to those invested in it – including  your employees, is a good practice to have. Good practices will help ensure you don't fall foul of the law and will ensure that your reporting duties and fiduciary responsibilities as a company director will be met under the Companies Act 2006.
Key reasons to implement strong corporate governance
If the thought of implementing a strong corporate governance policy has caused concerns about the amount of effort involved, here are a few benefits to help you consider just how worthwhile it is to a growing business.
Enhanced  opportunities for fresh capital injection
Reduced cost of capital
Assured internal controls
Better risk identification and mitigation
Improved reputation
Improved strategic planning
More effective top level decision making
Enhanced reporting
Promotes a compliance centric ethos
Motivated senior staff
How does the Companies Act 2006 apply to my SME?
The Companies Act does apply to all companies, but the method of application and obligation to report against codes of practice varies depending on size and status of the company.
A good point to note about the Companies Act is that it recognises that smaller businesses don't have to meet the same requirements as larger private and public enterprises. To do so would be overburdensome and not practical. However, the principles of the core legislation Companies Act 2006 apply to SMEs just as they do to large companies, private or public.
Important for SMEs to consider is that the Companies Act 2006 sets out an extensive list of director duties.The Model Articles, Companies Act 2006, sets out the company constitution and a list of rules that define the powers of the directors and the relationship between shareholders and directors. Many SMEs adopt the model articles and follow the legal obligation of directors, director duties, as defined by the Act.
How does corporate governance apply to larger private and listed companies?
UK Listed Companies
For UK publicly listed companies, the UK Corporate Governance Code 2018 sets out guidance and codes of best practice relating to corporate governance. It places greater emphasis on relationships between companies, shareholders and stakeholders.
Listed companies are expected to align their business with the Principles of the Code or explain why their alternative policies and codes of conduct achieve effective governance.
Large Private Companies
Large private companies are expected to include a statement of corporate governance in their annual Financial Statements in accordance with The Companies (Miscellaneous Reporting) Regulations 2018.
Why your firm needs corporate governance
All companies should  be managed in a responsible manner. For many this will simply entail making sure your financial records, accounting and tax reporting responsibilities are met. If you have a company secretary, much of this will be their responsibility. If you don't, your accounting firm may provide some of these services for you. At some point though in your growth curve, you'll need to have the broader issues of corporate governance firmly under control.
Your company may have aspirations to grow considerably. Growth strategies to pursue opportunities arising in international trade on a global scale, enabled by e-commerce technologies, further heightens  the need for transparency and tight controls within an organisation. This is to mitigate  the increased risks arising from fraud, money laundering and the complexities of multi-jurisdictional trade laws.
Strong corporate governance is essential in complex scenarios involving high percentages of international trade. You'll need to ensure that the firm's system of control and accountability is well documented and understood throughout your company through a corporate governance regime that embodies the UK Corporate Governance Code.
One other important reason for doing this is that institutions or individuals looking to invest in your firm will expect it. Their due diligence process will examine just how well you run your company and the risks that may entail.
If you have an aspiration to publicly list your business on the stock exchange, then there's no better time to prepare for that than by implementing the code of practice today.
In summary: Good corporate governance for small companies is good business practice. The overriding principle for all is that the directors report to the shareholders, they have a fiduciary and legal duty to act in the best interests of the company, whether the stakeholders be shareholders, employees, suppliers, customers or other entities with interests vested in the company.
How Sapien Global can help your company with corporate governance.
Overall, our specialist corporate governance service is here to help your business comply with regulatory requirements and to deliver a best practice approach.
We can help board directors to understand their responsibilities.
We can work with you to ensure a risk-based approach to compliance is in place and regularly reviewed.
Ensure you meet regulatory requirements, such as those set by Sarbanes-Oxley, FCPA and the UK Bribery Act.
Ensure you can demonstrate clear efforts to implement sound governance
Specifically, Sapien's approach to providing corporate governance services falls into two categories:
Company Secretary Administration
Our FD service will ensure the appropriate records and information is maintained and organise your resources to provide the necessary input as needed.
This includes:
Corporate books record keeping
Companies house filings
Corporate governance management and risk mitigation
Your outsourced FD will act in a management and advisory role, sourcing and managing professional expert services where appropriate and management/advising the CEO or SMT on a day to day basis.
Need to know more? Call our corporate governance team today on +44 (0) 20 3848 1832 or click on the button below